DIM THE LIGHTS AND GET THE POPCORN POPPING, WE'RE HEADING BACK IN TIME TO THE CINEMAS OF THE FIFTIES WITH COLNE HISTORIAN GEOFF CRAMBIE.
A trip to the cinema during the 1950s was treated as a proper night out. Nowadays, people often wear their comfiest trousers to watch the latest blockbusters; popcorn is scoffed with abandon, and you can experience the big screen from a fancy reclining chair for a few extra quid. In the middle of the 20th century, a trip to the pictures involved dressing up in your Sunday best – men in suits and ties, women in dresses and heels. People attended each weekend, and, for many, it was the only chance they would get to see the latest films.
"It was another world, and everyone loved it." Geoff beams. "In 1952, there were sixteen cinemas in Colne, Nelson and Burnley. Central Hall on Colne Lane in Colne was the first purpose-built cinema in Great Britain, opened in 1906 by Joshua Duckworth."
JOE BLEASDALE WAS THE LONGEST SERVING EMPLOYEE OF THE SAVOY CINEMA, WORKING THERE FOR 43 YEARS
The two cinemas in Colne were the Hippodrome and the Victoria, which later became the Savoy Cinema. Joe Bleasdale was the longest-serving employee of the Savoy Cinema, working there for 43 years and then for seven years at the Hippodrome. The Savoy closed its doors in 1960, and the building was demolished with Colne's first supermarket – Scott's Supermarket – opening on the site in 1964.
Geoff frequented both Colne theatres and occasionally ventured further afield, including the luxurious Odeon in Burnley with red velvet seats. Heading to the pictures most Saturdays, Geoff enjoyed childhood favourites such as 'Treasure Island', experienced the Teddy Boy craze brought on by the film 'Rock Around the Clock', and queued up to watch Goldfinger with his girlfriend and now wife Ruth when they were first courting.
"It was 12 ½ pence for a ticket usually, but it was 15 pence to watch 'Goldfinger!'" Geoff explains, showing me the tickets he collected from his various cinema trips.
A cinema trip in the fifties didn't include pick and mix or popcorn. "You couldn't get sweets in the cinema – my mum used to have a little sweet shop at the top of Exchange Street, and everyone used to go and get sweets there when they went to the Hippodrome," Geoff explains. "There was also an interval between the main film and the trailers, a young usherette came, and she had a tray and you could buy chocolate, sweets but mainly choc ices, everyone used to have a choc ice for thruppence, there could be a queue of 80 people, and it was orderly, no one queue jumped."
Geoff recalls that everyone queued respectfully and stood up for the national anthem at the end of each film. "No one left the cinema until the song had finished!" The cinema was a much less noisy affair in Colne in those days, too, with the longstanding Savoy worker Joe Bleasdale being fastidious about keeping audiences quiet. "Every so often, you'd hear – 'Less noise!'" Geoff exclaims. "He used to come down the aisle and shine his torch on you; if you made a noise, he'd throw you out."
While Joe clearly did his best to keep out mischief makers, Geoff did manage to break the rules every now and then. While films of the day tended to be more family-friendly than those shown today, some were deemed risqué enough to warrant underage viewers needing an adult to accompany them to the showing. One such film was 'Ecstasy' starring Hedy Lamarr, which is said to be the first nonpornographic film to show intercourse.
"My friend Allan Lister and I grew up together, and we used to go to the cinema and try to get into these films we weren't supposed to," Geoff says with a cheeky smile. "'Ecstasy' was banned in 40 countries, but by the fifties, it was allowed to be shown in Colne.
In 1956 me and Allan were standing outside the cinema, trying to find someone who looked kind enough to take us in with them. We wanted to see this film; we were curious!" He laughs. "We saw this chap and said, 'Mister, can you take us in, please?'. We had to sit next to him the whole way through, and the man lit up a great big cigar. When we got home, my mum went absolutely berserk at us; she thought we'd been smoking. We got in big trouble. We didn't tell her we'd been to see 'Ecstasy'! Back then, it was taboo to see someone in the nude!"
'ECSTASY' WAS BANNED IN 40 COUNTRIES BUT BY THE FIFTIES IT WAS ALLOWED TO BE SHOWN IN COLNE"
As well as watching the big screen, Geoff had his fair share of glimpses behind the screen. In 1951 The Man in the White Suit, featuring Alec Guinness, was filmed in Glen Mills in Colne. At eight years old, Geoff was off to the cattle market to spot escaping cattle and enjoy the chaos that ensued each time a pig, sheep or even bull managed to evade its captors. However, the journey to the market was just as full of surprises.
"I saw this fellow who I knew wasn't a Colner walking along North Valley Road smoking a pink cigarette; he was wearing the longest silk white scarf I've ever seen!" A keen collector of cigarette packets, Geoff spotted that the man threw his empty cigarette packet away, and he picked it up.
"It was one of the rarest cigarettes -Passing Clouds – a very expensive cigarette; there was no way he'd get it in Colne." The day after, Geoff spotted the same man in the Colne Times newspaper wearing his silk scarf. "It was Alec Guinness, and I had his cigarette packet!" Geoff beams.
As Geoff grew older, it was clear the popularity of cinema was waning. "Television killed it; in 1953, everyone got televisions for the Coronation of the Queen. My dad got one, a 14-inch television that opened up like a cabinet – it was 115 guineas which was big money back then. Around 20 people came to watch the Coronation from our street. We could watch everything, and by 1956, the cinemas were closing," Geoff says sadly. "It was an experience that we will never come back."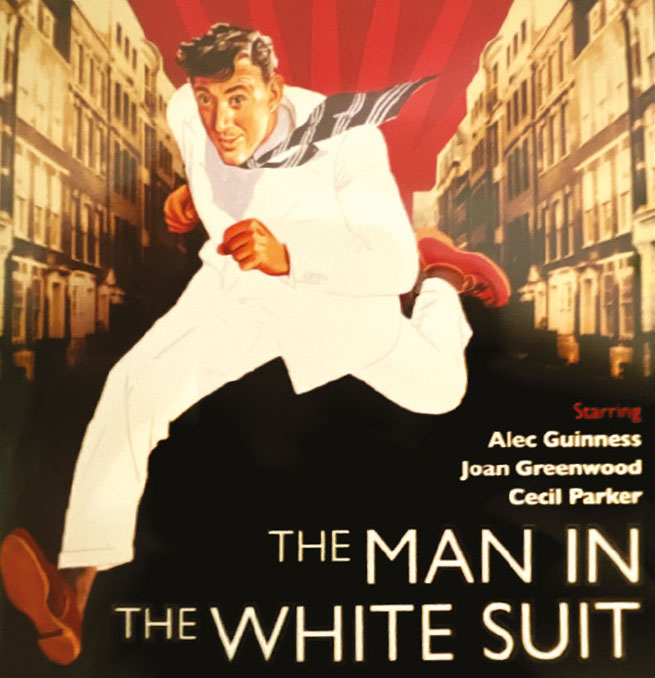 Gone were the days of larger-than-life movie stars smoking expensive pink cigarettes, the risqué films that fascinated the youth and the glamorous cinemas. The golden age of film had come to a bittersweet end, leaving behind only memories of bustling theatres and the notion that seeing a film was an event in itself.
ColneLife Summer 23